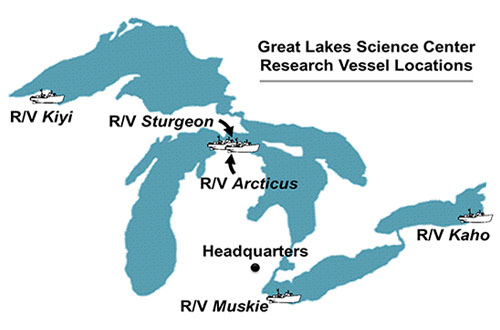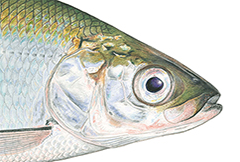 A Monograph on Ciscoes of the Laurentian Great Lakes and Lake Nipigon
Following a nearly four-year team effort at analysis and writing, the Commission announces publication of Ciscoes (Coregonus, subgenus Leucichthys) of the Great Lakes and Lake Nipigon. This report, styled as a monograph, is available online now and will soon be printed for field use.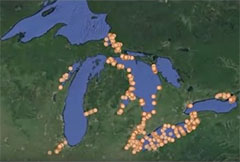 WATCH: Acoustic Telemetry Provides In-Depth Look into Fish Behavior
With six quadrillion gallons of freshwater in the Great Lakes, it's nearly impossible to keep track of the innumerable fish that call the lakes their home. Yet, understanding fish behaviors is critical to improving how their populations are managed in an ever-changing system. Scientists have been left to hypothesize the answers to endless questions, including: Where do fish spend their lives?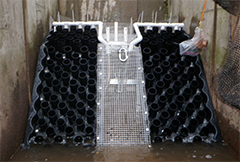 Eel-Ladder Style Traps: A New Lamprey Control Tool
One new sea lamprey trap design, called an "eel-ladder style trap" (ELST), is one of the first lamprey-specific traps to be developed anywhere in the world. The Commission's Pete Hrodey has partnered with Ulrich Reinhardt of Eastern Michigan University and Scott Miehls of the U.S. Geological Survey - Hammond Bay Biological Station to evaluate this new style of trap